The Scrollon App for the iPad is Now Available on the App Store
Posted on June 3, 2013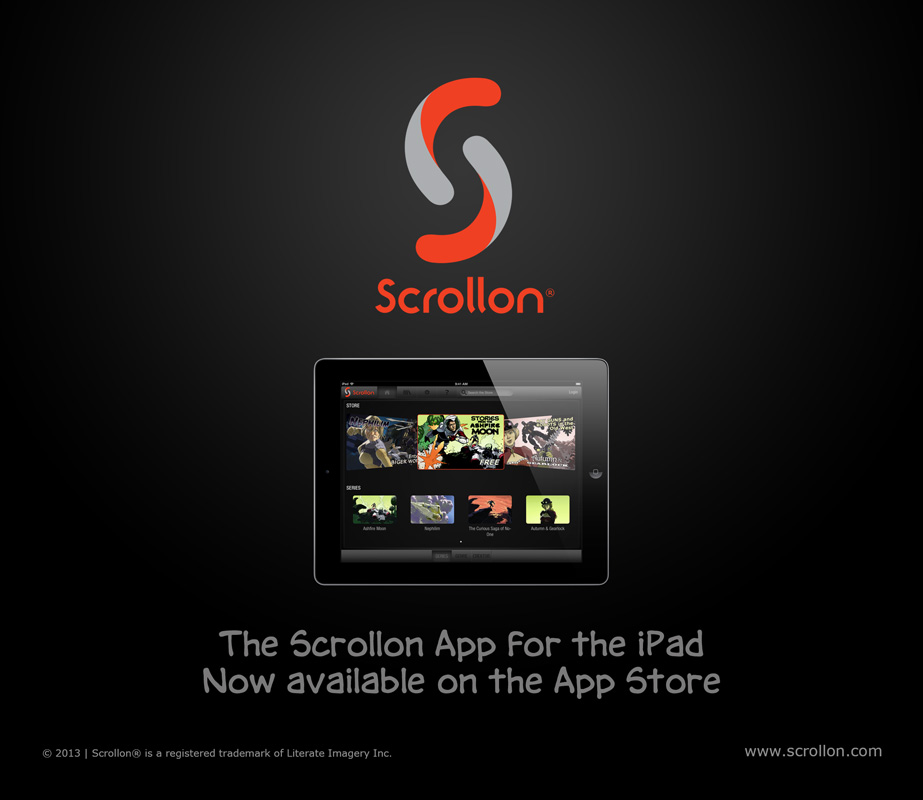 Imagine a comic book without borders or pages.
Scrollon offers original illustrated content presented as a seemingly unending image.  Stories are not merely read, they are traveled. The image is advanced by scrolling with your finger, or by tapping the screen.
Unlike comics that are repurposed from other mediums, each Scrollon story is crafted for digital viewing. This means artwork never needs to be cropped to make text readable, layouts are not reformatted, and the creators' vision is never compromised. Scrollon provides a uniquely intuitive way to experience visual storytelling on the iPad.
This app allows you to sample Scrollon for free.  It is easy to navigate, has search functions, automatic bookmarking, and features an expanding library of fantasy, science fiction, superhero, steampunk and other genres. Previews are provided for each story installment available through the In-App Store. Furthermore, your collection is backed up on your Scrollon.Com account, so it can be retrieved if you lose or replace your device.
Scrollon® is a patent pending narrative art form.  New content is added each month. Be part of this revolution in digital comics!