New stories on StoryAttic.com and Scrollon, including Too Many Demons
Posted on August 3, 2020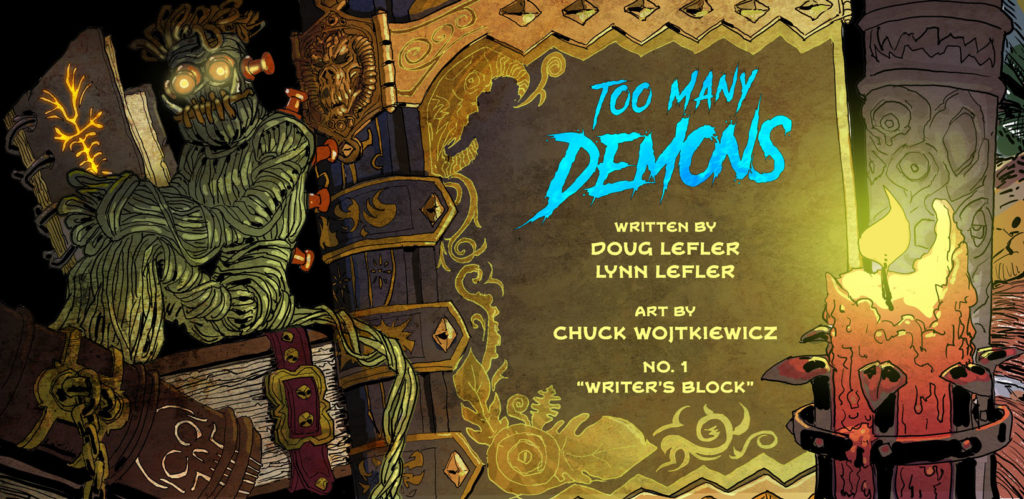 StoryAttic.com has some brand new digital comics created with the Scrollon® format. Titles include Monstrous, written by Scrollon creator Doug Lefler, with ink from Jesus Antonio Hernandez Rodriguez and color by Jose Villarrubia, The Rat-Catcher's Son with art from Anthony Winn and a story by Lefler, and Too Many Demons, with art from Chuck Wojtkiewicz, and written by Doug and Lynn Lefler.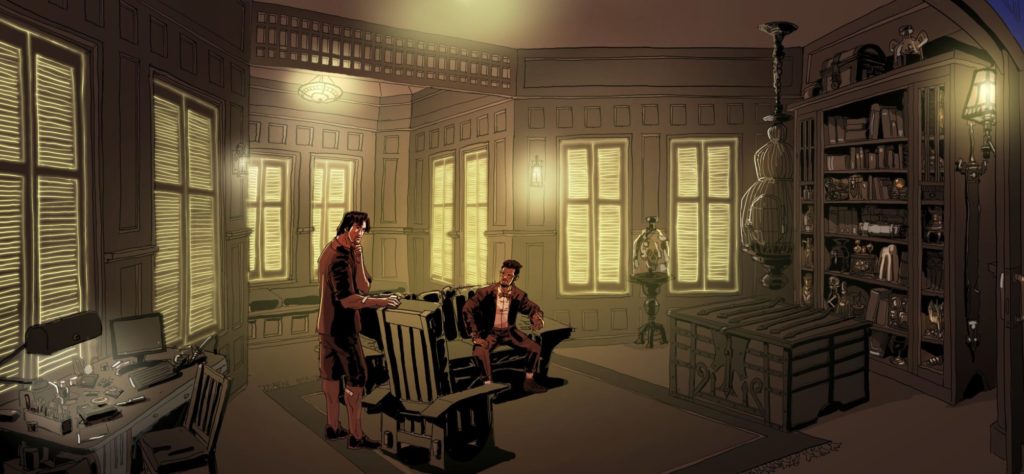 In the latest story, Too Many Demons, "Russ McCort hates to listen to other people's problems. This would make him a terrible therapist if Russ didn't also have the ability to find and destroy your demons for you. Now, if only he could kill his own…"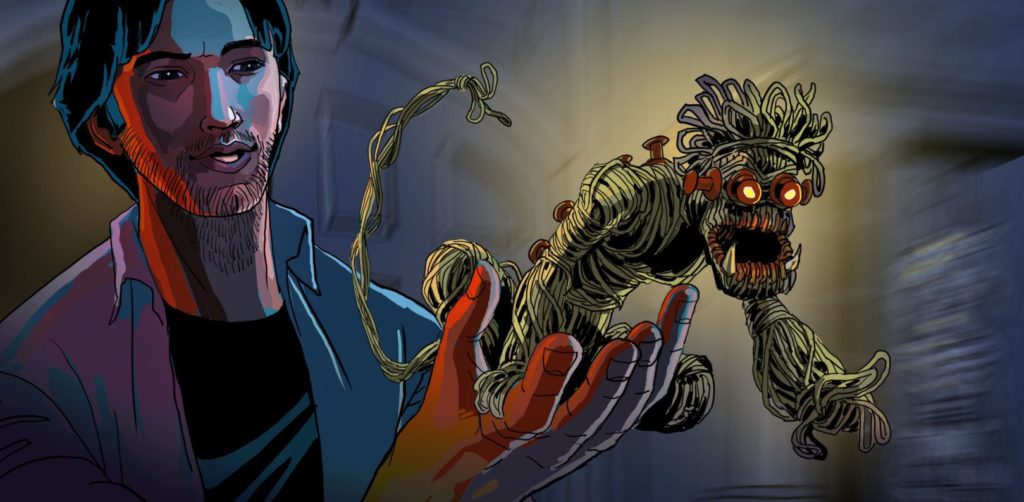 Like our other stories, Too Many Demons uses the Scrollon format which allows readers to experience these comics in an unbroken scroll. The stories are available on StoryAttic.com, scrollon.com and the Scrollon app, which you can download for free.
The first chapter of Too Many Demons, entitled "Writer's Block," tells the story of one of Russ's clients who is having trouble with his novel. Though he's initially suspicious of Russ's methods, he gives it a try. Of course, Russ isn't working alone. He's got a certain little buddy, helping him fix his clients' issues. The story features a dynamic fight scene, and stunning artwork, which you can check out right now on the sites, as well as the app.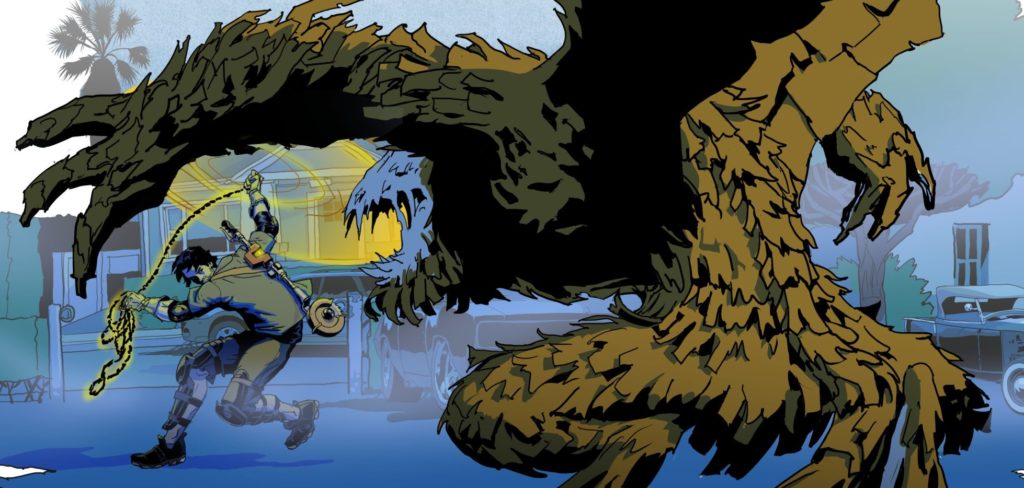 Doug Lefler spoke about writing with his wife, saying, "Lynn and I had written together numerous times. We had been the key writers on a few animation series in the late '80s. One evening we were at a coffee bar and started talking about peoples' personal demons. I did a sketch of a paper demon looking over someone's shoulder while they were trying to write a letter and the story fell into place before we finished our cappuccinos."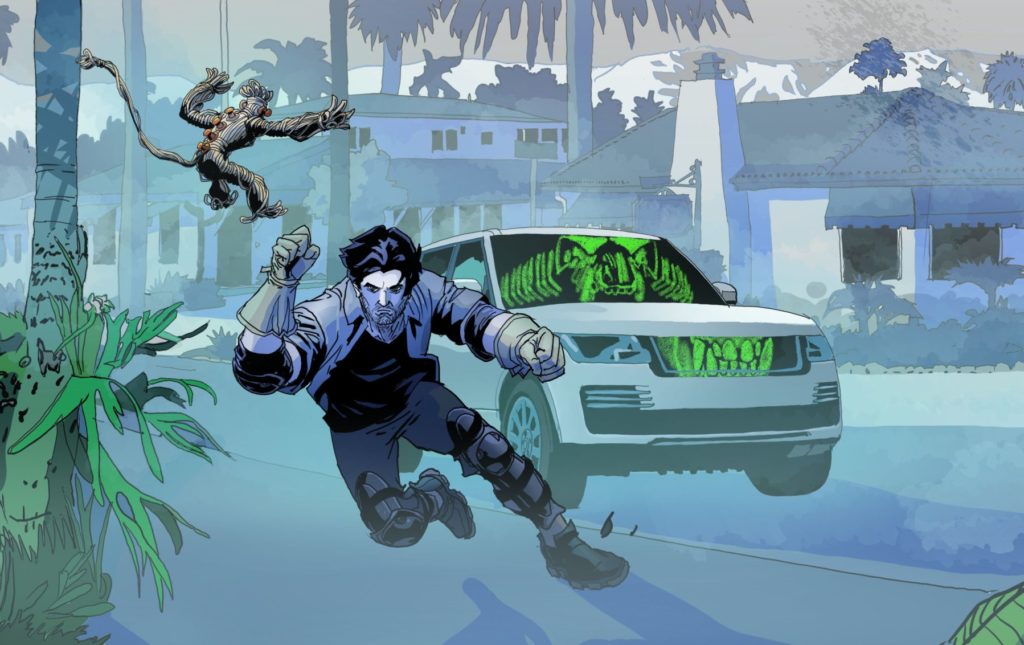 Story Attic, which was launched in March of 2019, features original digital comics, illustrations, videos and short literature, with science fiction and fantasy themes, designed to be quick views/reads of three to 10 minutes. There are currently 15 stories available on StoryAttic.com, most of which can also be read on scrollon.com and the Scrollon app. In addition, The Third Floor, Inc. continues to create animated videos for Story Attic's original content in-between working on blockbuster VFX projects.
Looking for more stories? Don't miss Monstrous: "The world has changed. The apocalypse did not come in the form of zombies, or robots, or germ warfare, but from something more monstrous inside of us. Only one man holds the secret to finding humanity in the heart of monsters."
Make sure to check out The Rat-Catcher's Son: "One glimpse of a Princess in her castle window was enough to make the Rat-Catcher willing to risk everything to save her. How could he know that he had seen the wrong person?"