New features launching on the Scrollon app
Posted on August 17, 2020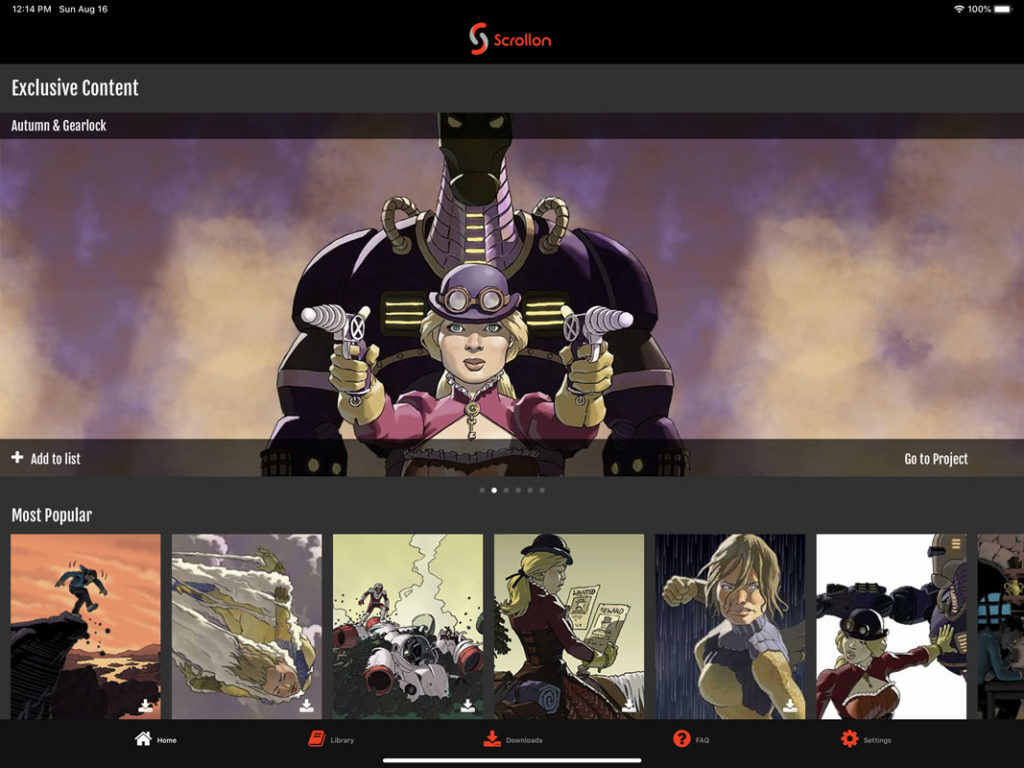 Scrollon has a big announcement! As of Monday, August 17, 2020, the Scrollon app is debuting a huge list of brand new features. Not only do we now have an improved search feature and landscape portrait support for iPad, but we have an exclusive content section and so much more.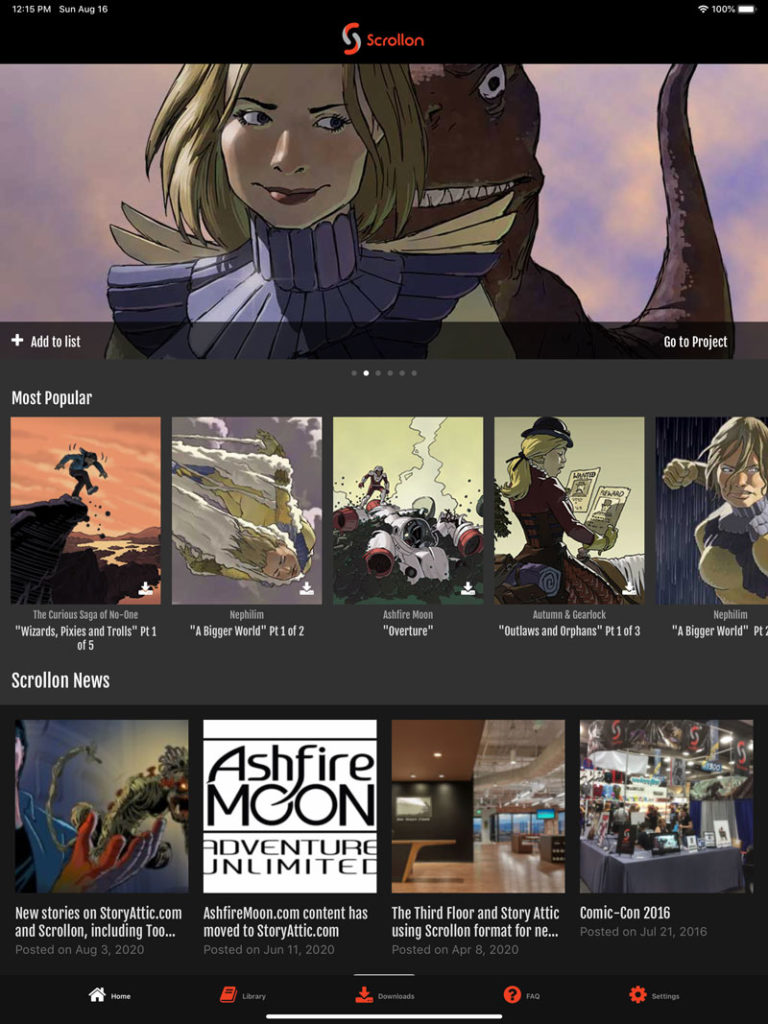 This app is more important than ever as we witness the major changes in the comic book industry. Scrollon was created by filmmaker Doug Lefler, who took inspiration from an ancient Chinese scroll painting. It grew from a simple concept, that the experience of reading a pictorial story on a mobile device is an inherently different experience than reading a printed book. Lefler developed the technology and visual language that permits telling stories uninterrupted by page breaks or borders.
The new features on the iTunes app include:
-Created Scrollon framework which can be easily integrated into any app
-Brand new design and UI
-Landscape portrait support for iPad
-Native application is built using latest technologies
-User can add Scrollons as a favorite in list
-Added news feeds for latest updates
-Improved search filter
-List of the most popular Scrollons based on view count
-Maintaining continue reading Scrollons
-Publisher section where you can see a list of Scrollons based on publisher
-Improved settings section
-Option to launch Scrollons without downloading
-Exclusive content section
-User registration/login allows you to maintain personalized favorite downloads and continue reading list which can be seen across the platforms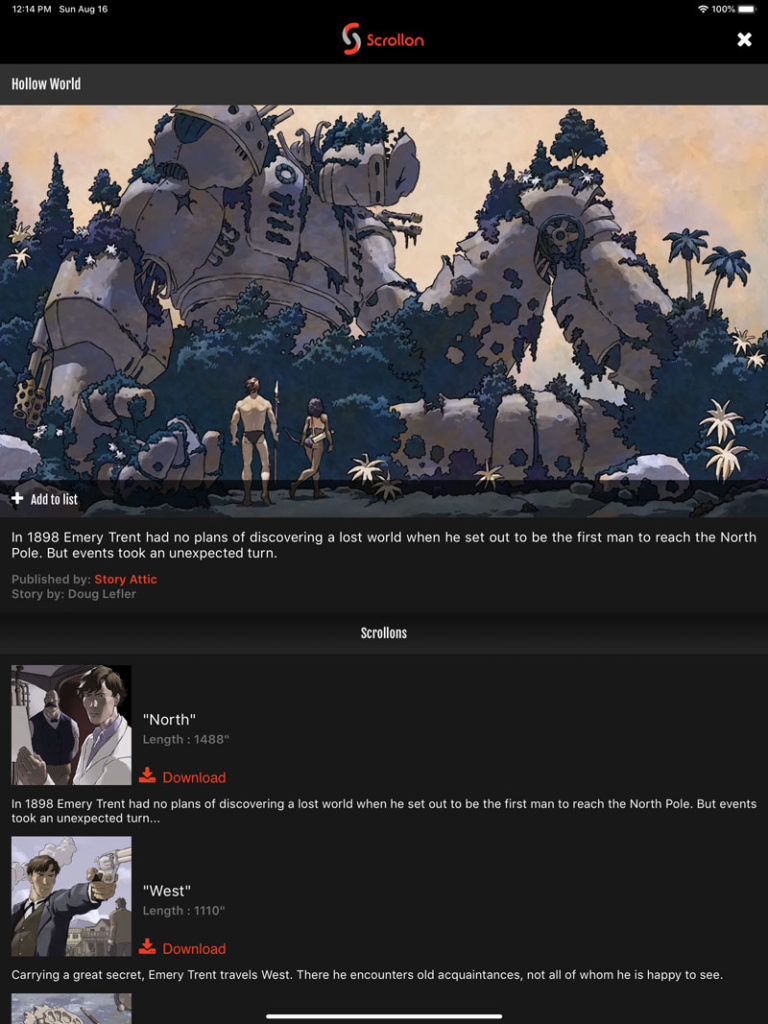 There are so many stories to enjoy on the Scrollon app, which you can now search by title, genre, creator or publisher, and you can scroll through the stories in alphabetical order.
Some of the stories currently available on the updated Scrollon app include Ashfire Moon, Nephilim, Island Kingdom, Dieselpunk, Autumn & Gearlock and The Curious Saga of No-One. In addition, you can read Resistance, The Heart of the Hollow World, Robotworld, and the latest titles, Outcast of Mirth, The Rat-Catcher's Son, Too Many Demons, Vishar: Island of Dragons and Monstrous.
Download the Scrollon app for free from the iTunes store now!
Tags(s):