Digital Comics Coalition
Posted on February 23, 2015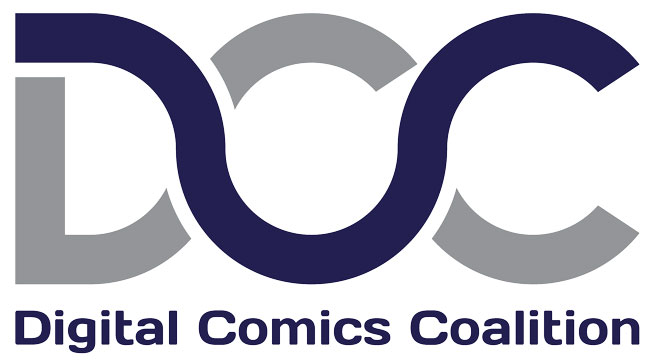 The Nerdist Showroom at Meltdown Comics will host "Off The Page: Creating and Marketing Digital Comics," a roundtable discussion and demonstration of today's cutting edge digital comics Friday, February 27th at 3:00 p.m. Scrollon's own Doug Lefler will join award-winning comics author Mark Waid of Thrillbent.com and other innovators from ComicsFix, Madefire, and Tapastic to announce the world's first Digital Comics Coalition and to demonstrate the secrets behind some of today's most forward-thinking digital comics and graphic novels. The presentation will be moderated by Gaston Dominguez, livecast on Twitch, and recorded for later viewing online via YouTube and other platforms.
The Digital Comics Coalition is the brainchild of Min Kim (Tapastic). Members include Mark Waid
(Thrillbent), Josh Wilkie (Madefire), Felix Kiner (ComicsFix) and Doug Lefler (Scrollon). This diverse group
of comics creators, programmers, businessmen and filmmakers joins together regularly to share ideas
on the innovations happening today in digital publishing. This is the first time their frank discussions will
be open to an outside audience. Each company has its own unique business model, but all share a
passion for combining art and technology in new ways that can benefit the comic reading community.
"Traditional print publishers have build their businesses on competition and closed doors," said Waid.
"The Coalition is instead eager to conduct transparent, honest discussions between some of digital's
biggest, most dedicated creators and publishers. We not only plan to work together to promote this
new medium, we also encourage others who feel that passion to freely join our conversation and be
heard."
The Nerdist Showroom is located at Meltdown Comics, 7522 Sunset Blvd, Los Angeles, CA 90046. Tickets
for the event are available at http://holdmyticket.com/event/198644
Be sure to visit: digitalcomicscoalition.org